Our members are unique and remarkable individuals. We're happy whenever we can partner with them to help meet their needs. Here are a few examples of how our dedicated employees help members achieve their health goals.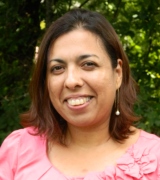 "A new request for a Community Health Worker (CHW) arrived for a member who spoke Spanish only, and could not read English or Spanish. Providers couldn't deliver written information, and communication in general was difficult which made it impossible for the member to follow their recommendations. The member had multiple chronic medical conditions and needed help getting things under control. One of our CHWs, Barbara, speaks fluent Spanish so she reached out and the member was so appreciative of her call! She met with the member and helped to schedule a dental visit. This member had not seen a dentist in over 5 years! She attended the dental appointment and helped fill out all the necessary paperwork. She made sure the member understood all the information that the dentist gave during the exam, and has arranged to attend other medical appointments, when needed. The member also wished to have an appointment with a counselor which Barbara is helping to get set up. She plans to assist with any of these appointments when the member wishes for her to do so.
Barbara made a great connection with this member, who is so appreciative of her care!"
-Case Management Supervisor

"A member was referred for a Community Health Worker (CHW) because they needed help with Activities of Daily Living (ADLs) but was struggling to find a caregiver to work with successfully. The member has a speech impairment and became easily frustrated with people if they didn't understand right away. After trying several different caregivers, the member was running out of options to find help.
Our CHW, Kathy, met with this member in their home. She presented clear, direct, sometimes difficult information in a very kind and gentle manner. Kathy explained that everyone was trying to help, but that it was important to have patience with others. She helped the member realize that losing their temper wouldn't get the member the help that was needed in the long run.
Kathy was able to coordinate with Senior and Disability Services to get a list of potential caregivers. Then she helped the member call and set up interviews. The member interviewed and hired one caregiver and is currently interviewing for a weekend back-up. The member reports that things are going well with the new caregiver. Kathy is assisting the member along the way to be successful in getting the help that is needed."
-Case Management Supervisor