News
Trillium Partners with Orchid Health to Serve McKenzie River Valley Area After Wildfire
Date: 01/06/21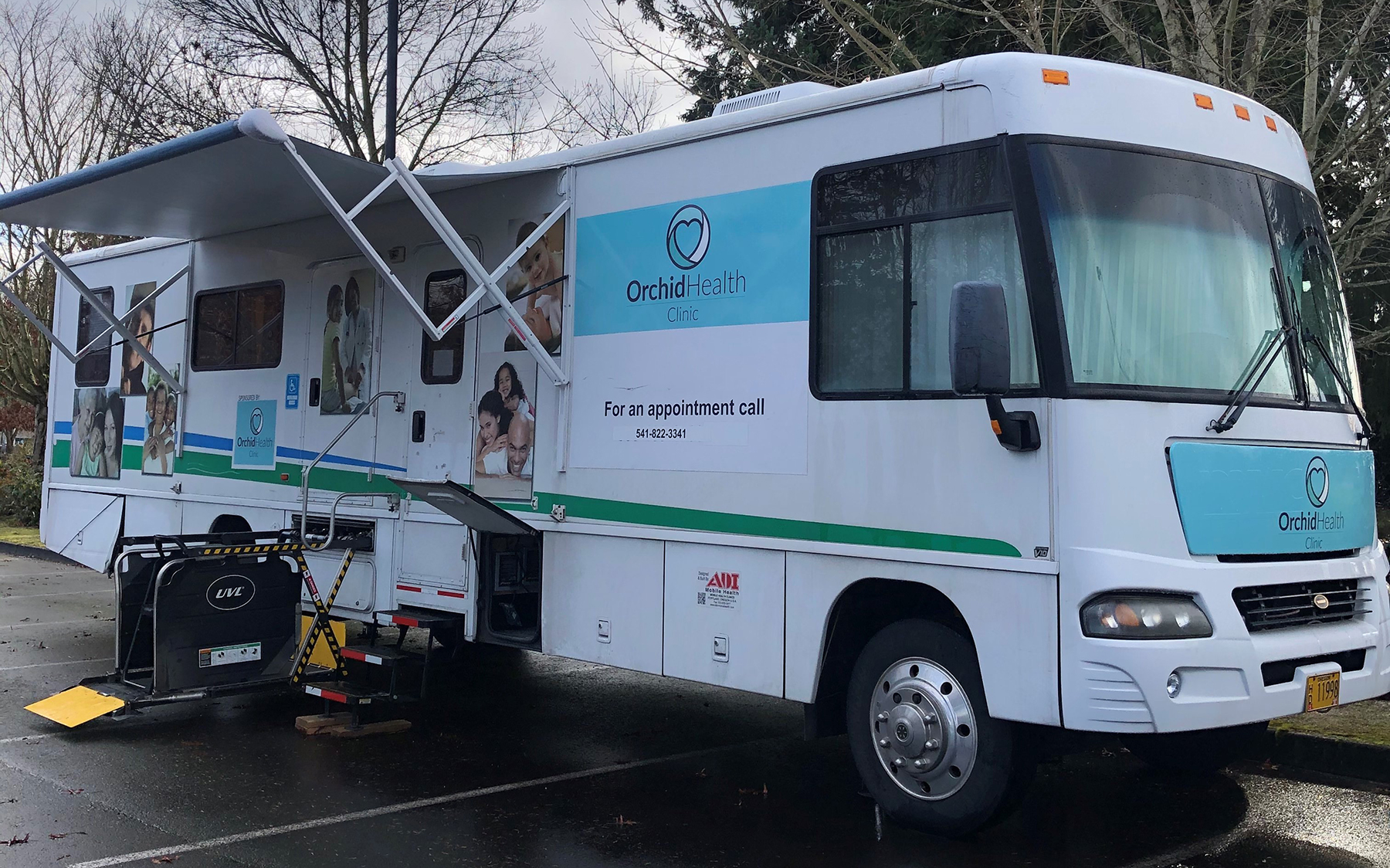 When the Holiday Farm Fire destroyed many homes and buildings last Fall in the McKenzie River Valley, including the Orchid Health McKenzie River Clinic, Trillium wanted to help.
Trillium's mission is to ensure community members have access to healthcare, even in the most difficult situations. That is why Trillium provided a $50,000 grant to Orchid Health to continue McKenzie River Clinic services.
"It's important to make healthcare accessible to displaced residents," says Jeanne Savage, MD, Trillium Chief Medical Officer. "That was our goal in offering Orchid immediate assistance."
With this grant, Orchid is operating a mobile clinic in the McKenzie River Valley area. This allows Orchid to provide services to their patients at a time when staying connected to their healthcare provider is essential to overall health.
"For people who are experiencing trauma and losing familiar things, it's important to keep consistency with their healthcare provider," says Jenn Checkis, Orchid Health's Behavioral Health Therapist.
The mobile clinic is stationed primarily in the McKenzie River Valley, but also offers services in the parking lot at Trillium's Springfield office one day a week.
"Many displaced residents remain in the Springfield/Eugene area," says Orion Falvey, Orchid Health's Co-Founder and Executive Director, "which is why it's important to meet our patients where they are to provide access to care."
Trillium has a longstanding partnership with Orchid Health. Since the opening of the Oakridge Clinic, Trillium has supported accessible care for rural communities by providing a grant to help open the clinic, integrate behavioral and oral health services, and help fund a community health worker.