News
Trillium Staff Profile: Kristinia Rogers
Date: 09/18/22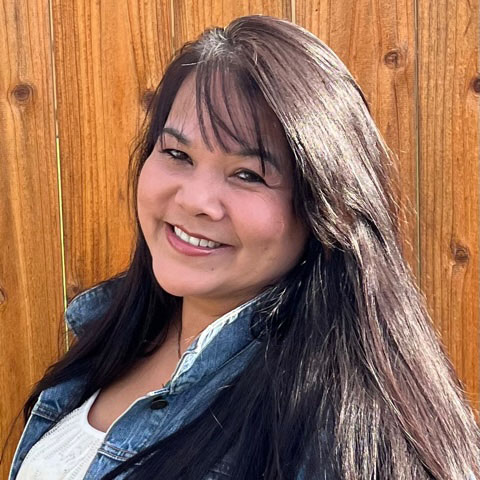 "My greatest desire is that individuals of all languages and cultures have access to affordable housing, food, education, and healthcare," said Kristinia Rogers, Trillium's Traditional Health Worker (THW) Liaison.
Traditional Health Workers are frontline public health workers who have similar lived experiences as the people they serve. Trillium covers member access to six worker types of THWs: community health workers, doulas, peer support specialists, peer wellness specialists, personal health navigators and tribal traditional health workers.
"As Trillium's THW Liaison, my goal is to build a bridge between community members and the healthcare system," Kristinia explained. "I'm committed to increasing access to culturally responsive care by focusing on health equity, prevention, and integration and utilization of Traditional Health Workers."
Kristinia has been a THW since 2015. She is dual certified as a community health worker and a peer support specialist. In addition, she holds certifications as a lifestyle coach for the Diabetes Prevention Program, diabetes management, and transition of care. Kristinia supports Trillium's providers by sharing information on benefits and best practices for integrating and utilization of THWs in healthcare settings, schools and community-based organizations She also supports those with lived experiences to pursue training and certification as THWs.
In fact, Kristinia's own lived experiences, including being bi-cultural (Thai & Spanish) and trying to help her parents navigate the healthcare system, inspired her to become a THW. "It's so valuable to have access to a THW who understands the barriers of navigating the community and healthcare system, who knows you have a right to a licensed interpreter, who can help you learn about your benefits, who can meet you where you're at in the community or at home, who can connect you to resources for food, housing, and transportation if that's what you need," she said. "I'm passionate about making this type of support available to our members and our community, and empowering people to achieve their health goals."
By developing a trusted relationship with those they serve, THWs are able to find out how best to support a member's health and social determinants of health needs. For example, Kristinia recalls meeting with a member who has diabetes. Kristinia went to the member's home and asked if they would check their blood sugar during the visit. Kristinia then learned that the member had lost their blood glucose monitor and had not been able to replace it due to the expense. This member didn't know that they could receive a new monitor through their Trillium benefits. Kristinia arranged for the new monitor, picked it up and delivered it herself that same day, as the member did not have access to transportation. "Being able to meet members where they are at – at home or in the community – gives us a better sense of how they are living and what support they need," said Kristinia.
Along with addressing the social determinants of health, THWs with lived experience can help ensure the community members they serve are receiving culturally responsive care.
"We regularly reach out to community-based organizations for partnership with the culturally specific knowledge and learning from them about how we can better serve our members. We're here to listen, to find out where the barriers are, and to understand how we can help remove those barriers," said Kristinia. "We all bring knowledge to the table, we represent a multitude of different cultures, and lived experiences, and we're all part of the community. It's such an exciting time to not only learn, but to continue to grow with one another, and that is how we begin to advance in health and wellness–and to assure no one gets left behind."
If you're interested in becoming a Traditional Health Worker, or if you would like support related to THW certification, recertification, or integrating THWs into your workforce, please contact Kristinia Rogers for more information.
Trillium is hiring Traditional Health Workers/Community Health Representatives. You can follow the links below to read the job descriptions and apply. Learn more about how Trillium mentors and trains THWs.
Community Health Representative 1 - Tigard
Community Health Representative 1 - Springfield